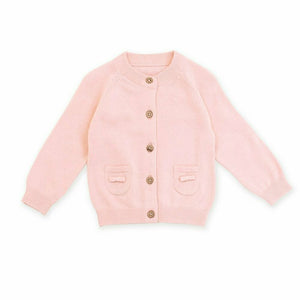 100% organic cotton, sweater knit.
Front button classic style cardigan with 2 front pockets.
Cute little bows on top of pockets in girl colors - lilac and blush colors.
Cashmere soft handfeel, lightweight, all-season and comfy.
Classic and adorable design with meticulous detailing.
Chemical free & non-toxic formulation, eco-friendly.
Ethically produced in India.